The Ezovion hospital management system is a software solution that controls several aspects of clinic processes. It oversees the smooth operation of healthcare and administrative, medical, legal, and financial controls. That makes it a critical component of the healthcare facility's success.
What Is the Hospital Management Software of Ezovion?
As long as each implementation stage is precise, the clinic management system automates many critical daily processes. The hospital system software includes services that unify and simplify healthcare professionals' work and their connections with patients. There are many features that healthcare facilities can incorporate into the system. Furthermore, the solution is designed to streamline various procedures that meet the needs of all users.
Hospital administration has evolved dramatically over the last few decades. As a result, business advancement and expertise, modern technologies, readily connected devices, mobile apps, and healthcare knowledge are critical components of the hospital management system project's implementation. 
The number of healthcare providers has increased, and patients now have a wider range of medical specialists. The hospital facility can also streamline interactions between the hospital and the patient. As a result, each institution has the opportunity to develop a healthcare delivery model that is efficient, clear, and timely.
The Hospital management system of Ezovion can handle a range of tasks depending on the hospital management system variant. It intends to organise necessary, precise, and appropriate data, and hospitals must ensure that the system is operational and accessible. Healthcare providers may choose between an online hospital management system and desktop (on-premise) solutions. It could be a one-of-a-kind system for a specific institution, clinic chain, state hospital, or even international medical organisation. It is typically begun with a basic version that can be scaled up. 
Ezovion is the most adaptable intelligent-driven Hospital Management Software in the industry, boosting hospital efficiency, reducing no-shows, empowering patients to participate in their care, and making healthcare meaningful. We equip providers with everything they need in a highly demanding digital healthcare world by leveraging today's most advanced technology capabilities, such as AI/ML and IoT integration.
Ezovion extends beyond HMS to a marketplace ecosystem, assisting providers in meeting hospital needs such as equipment, consumables, and other missing inventory in the system. Ezovion provides providers with a centralised system that monitors, tracks, and alerts providers when inventory in HMS is running low and purchases it from the extended marketplace.
Operating Margin in Hospitals
The operating margin of hospitals has been significant growth. According to an Icra report, magnum hospital chains reported an 85% increase in revenue around the first half of the current fiscal year. It resulted in a 20% increase in the operating margin. The robust growth is expected to continue in the third quarter, though the fourth quarter may see some blips.
The analysis also expected that increased scale and strong occupancy levels, cost-cutting efforts, and ancillary revenue from rising pandemic admissions would help the sample set's margins improve to 18-20% in FY22.
The Impact of Hospital Management Systems on the Healthcare Industry 
HMS was developed to address the difficulties associated with managing all of the paper work associated with each patient associated with the various departments of hospitalisation while maintaining confidentiality. HMS allows you to manage all of your paperwork in one place, which saves you time organizing and analyzing patient paperwork. HMS performs a variety of tasks, including:
Maintain the patients' medical records.
Keep the patient's contact information on file.
Keep track of the appointment times and dates.
Save the insurance information for future use.
Keeping track of bill payments.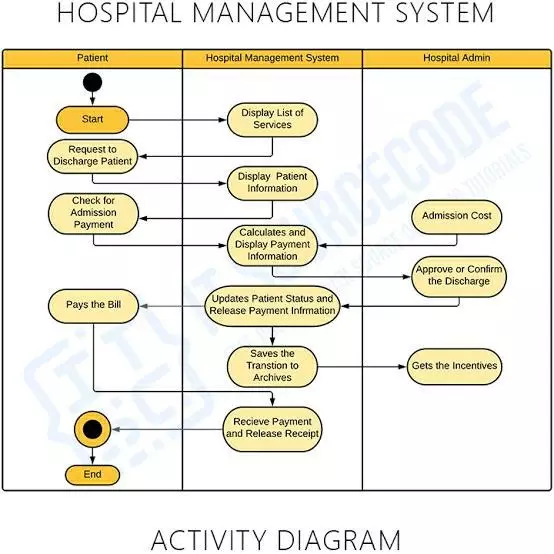 Advantages of Hospital Management System of Ezovion
Implementing a hospital management system project provides numerous benefits to the institution, including increased service quality and efficiency. It is designed for three types of users: patients, hospital staff and management, and third-party providers such as drug suppliers and insurance companies. Their interaction conveys the overall performance. The benefits received by one group of users have a positive impact on the work. Cooperation and communication are crucial in this situation. The following are the advantages of Ezovion HMS:
Process Improvements 
One of the most significant advantages is automation. It contributes to improving the user experience. Medical specialists, patients, and hospital administrators can communicate online, make appointments, and exchange information.
Digital Medical Records 
The hospital database contains all of the necessary patient information. Doctors can quickly access the disease history, test results, and prescribed treatment to make an accurate diagnosis and monitor the patient's health. It reduces the possibility of errors.
Market Strategy 
Due to high market competition, the medical industry is open to innovations that facilitate communication between patients, doctors, suppliers, and marketing service providers.
Improved Customer Service  
Because the clinic management system is focused on the patient, the treatment process can be less stressful. Doctors have more time to examine patients and interact with them. Furthermore, all requested information is available online.
Considering all of the details, we can conclude that the hospital management system is an unavoidable part of the modern medical institution's lifecycle. It automates numerous daily operations and allows for smooth user interactions. So, connect with Ezovion for the best in HMS solutions!