What's The Deal With EMR & EHR In Healthcare?
Have you ever been in a situation where you had to repeat blood tests or X-ray scans within a short span of time just because your new physician did not trust the older reports or simply because you lost your old reports? Well, if you said yes, then this article hopes to raise your awareness on how technology can help us avoid these kinds of situations in the future.
The most common and serious error in medical practice is investigation errors & errors in diagnosis, communication errors, treatment errors, errors in patient information from administration offices. These errors make it difficult to provide proper treatment and follow-up care. The use of technology and IT solution can reduce the errors, reduces the time involved in providing healthcare and saves lives.
Evolution of healthcare with technology
With the evolution of healthcare technology, healthcare is not confined to the four walls of a hospital. The information and communication system has increased the effectiveness of healthcare services. Technology-based healthcare system focus on human care influences overall health quality and life expectancy. The use of technology has enhanced the quality of healthcare systems. Having patients health records readily available to physicians can improve the quality of care delivered on time. Personal health records(PHR), Electronic Medical Records(EMR) & Electronic Health Records(EHR) platforms give medical information about patients combined with demographic, lifestyle and behavioural data along with health history, personalizes the healthcare, helps in decision making, resulting in improved healthcare.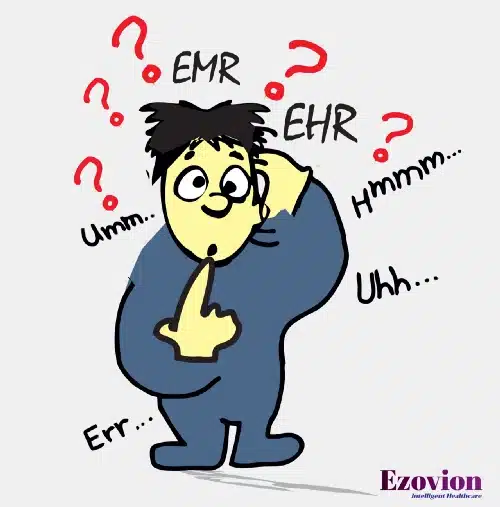 How can technology help us address the problem of preserving health information?
If you come from a developed economy, chances are that you have already heard about Electronic Medical Records (EMR) and Electronic Health Records (EHR). In a developing or an underdeveloped economy, chances of an individual living in a corner street of a rural town knowing these two words are very unlikely. Why would they want to know, of for that matter, anyone needs to know, and what's the deal with EMR and EHR technologies?
In simple words, EMR and EHR aim to provide a digital repository of your entire health records, but they do slightly different jobs. An EMR is specific to a clinic or hospital and patients being treated there gets their medical records to have digital access to those records. On the other hand, an EHR strives to make connect that different EMRs and help them speak the same language.
Well, how do these technologies help us? It goes back to the story I highlighted above. Imagine, the clinic you visit has an EMR and it provides you with the ability to store your health records digitally, whether you need to access it immediately, or 3, 5, or 10 years down the road. If you have a need to change the clinic or your doctor for whatever reason and choose a different doctor who also has an EHR system that also has EMR, your previous medical records can simply be accessed at just the click of a button, or you can provide a digital copy of your records to be saved in their database, or better yet, you have those records saved for eternity!
Significance of EMR & EHR
Electronic Medical Record and Electronic Health Record (EMR and EHR respectively) are, of course, a digital version of a patient's paper charts. EHRs gives a real-time, patient-centred record instantly available to hospitals, doctors and authorised users securely. An EMR is used for diagnosis and treatment. EMRs have secured information about the patient and can not share outside. Whereas EHRs of a patient can be shared with authorised healthcare service providers.
For Patients
· Improved diagnosis & timely treatment
· Significantly reduces errors found within personal health records
· Helps in making an accurate decision from assigned medical professionals
For the Medical Practice
· Enables quick transfer of patient data from one department to the next
· Create a digital records environment and makes the process of diagnosis simple
· Increases the number of patients served per day for enhanced patient workflow and increased productivity
· Improved patient care with a reduction in errors in medical practice
· Reduced operational costs such as transcription services and overtime labour expenses
· Customized and scalable electronic medical records
· Advanced e-Prescribing and clinical documentation capabilities
· Ability to process patient billing accurately and efficiently
Conclusion
The ability to store, share and analyse health-related data is improved with technology. The use of technology enhances the provider capabilities and patients access while significantly improving quality of health and for some patients, lifesaving! Integrated healthcare solutions with innovations into medical technologies like surgeries, better monitoring systems and care allows patients to spend less time in treatment and more time in enjoying a healthy life!
To know more visit Ezovion Healthcare Solutions