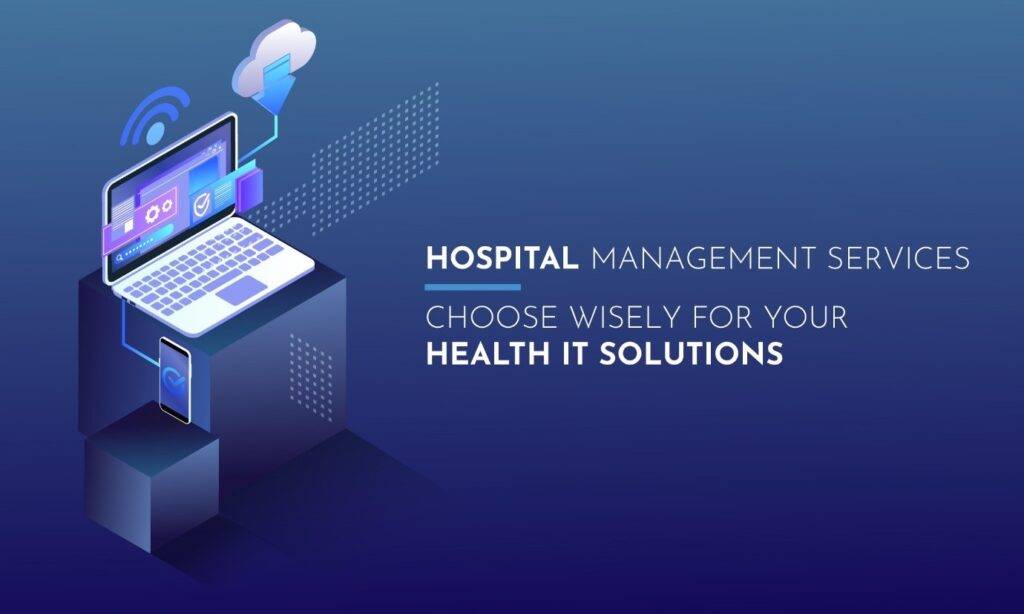 Knowing about the right hospital management system software is difficult, although not impossible. Always choose hospital management system software that should have the capability to meet your current hospital or clinical processes well and can fulfil your future requirements too. As a result, choosing a vendor who can support all your department's crucial functions flawlessly is always advisable.
Let us take an example; suppose you have only OPD right now, so instead of seeking a provider with only OPD software services, always try to find a vendor who deals with all the hospital management system software. However, In the future, if you would like to increase the reliability of your software for critical and complex data maintenance you can go with the same vendor for all your integrated needs like mobile app, inventory management, hospital queue management, laboratory maintenance etc.
Points one needs to consider while searching for a hospital management system software: 
HIMS vendor's position in the market 
The solution and services they offer  
Check vendor's profiles and client work thoroughly
Domain knowledge 
The leadership quality
Implementation protocols using based on on-prem or SaaS 
Implementation of a cloud-based hospital management system
What are the Main Aspects of Choosing a Hospital Management System Software Provider?
One Health Information Management System IT Solution Provider 
Do proper research and identify the right health IT solution provider to implement end-to-end integrated software for your healthcare practices, departments, and facilities.  
Factors considered for identifying healthcare IT companies for hospital management system software: 
Highly available, stable, and scalable online Hospital Management system software.
Reasonable SLA for closing service requests 
Full-service provider instead of several vendors 
Integrated Solution with Multi-location   
A multitenant architecture in which all users and applications share a common infrastructure and code base that is centrally maintained. 
Reduced Downtime 
Being in healthcare, having access to patient records is critical for the healthcare practice. But the cloud-based hospital information management system reduces downtime and keeps health providers up and running 24×7. Online hospital software must be available, stable, and scalable. Additionally, recovery time must be shorter in the event of a disaster. With the high availability of hospital information management systems that offer advanced security and reliability, health providers can spend less on backups.
Factors to be checked: 
Number of downtimes  
Duration of downtimes  
Data loss in case of a disaster scenario 
The success rate of the recovery process post-disaster scenario 
SaaS Adaption Trend in Healthcare IT Companies
The number of healthcare IT companies and providers opting for Software as a Service (SaaS) is increasing, and it is evident that hospital management system software need not be implemented "on-premise" within the hospital IT infrastructure. Let's deep-dive into SaaS and on-premises implementation in healthcare IT companies.  
The hospital IT companies and departments can reduce costs and focus on patient engagement and care. Using SaaS hospital management system software reduces the need for the hospital IT company's department to find the necessary tech support team to handle all domains of knowledge such as data security, encryption, network, hardware, backup, recovery, availability, remote access and so on. It is a complicated and time-consuming process to implement software patches, hotfixes or major new features implements in on-premises infrastructure.  
Implementations of hospital management systems on both SaaS platforms and on-premises differ in their technical design, patient services, multi-location, business model and cost in the short and long term.  
Benefits of the SaaS Hospital Management System Software 
SaaS hospital management system software implemented is not installed locally, and software upgrades are automated. SaaS providers must pay a monthly, quarterly, half-yearly or annual fee for a subscribed service, usually based on the concurrent number of users.  
SaaS Hospital Management System Software vendor's responsibilities: 
Takes care of hardware for all the subscribers 
All the required software is maintained  
As a result, IT costs, including operational costs and long-term investments, could be significantly reduced. These savings need to be identified and considered together with the estimated added benefits to make a fair comparison with an on-premises solution. In total, you need to consider three major components: 
Subscription fee 
Savings from reduced cost for the IT environment 
Value of cost avoidance/value-added benefits 
Having SaaS-based hospital management system solutions in your hospitals or chain of hospitals. Creates higher value, reduces risks, security, and IT costs. Get quotes for both on-premises installation and a SaaS offering to compare prices and calculate short- and long-term cost savings and value adds to make an informed decision. The only way to do this is by breaking down the cost for each component.  
Based on the assessment, you can implement your hospital management system software on your on-premises IT infrastructure or on SaaS. The value-added benefits of implementing online hospital management system software on a SaaS platform. The value-added components are illustrated and described below. 
Why is Ezovion Hospital Information Management System Safe and Secure?  
Ezovion Hospital Management System Software is an integrated, hosted on HIPAA-compliant Azure cloud. We provide information security awareness for our employees and implement policies. As part of our data management process, we strictly control access keys to avoid poor data handling or leakage. We use the following security measures to manage your data safely:  
Deployed in HIPPA Compliance Azure Health Cloud   
Data Encrypted in-transit  
ISO 27001 Certified  
Vulnerability Assessment and Penetration Testing (VAPT) 
You can trust us because the security and safety of our services make us the leading provider of hospital management systems.  
Identifying a vendor who can provide all the integrated solutions would save lots of time and money in the long run.
Below are some of the solutions you may consider. 
Want to know more about our scaleable hospital management system software and solutions? Check out the links below.  
Ezovion Hospital Management Software 
Ezovion Cloud-Based Hospital Management Software