We are living in an era where existing technologies are at its peak of innovation and the new healthcare technologies are on the verge of drastic impact. There are new economies built around the new technologies and no industry is left untouched by it. Healthcare is no exception.
Technology in healthcare has created such experiences that it shattered the traditional mode of healthcare that we saw a few years ago. Now the relationship between technology and healthcare is inextricably linked to better care and outcomes, greater administrative efficiency, and an improved patient experience.
Welcoming New Trends in Healthcare

Maturing technology and changing consumer behaviour has changed the demands of healthcare. It has now raised the bar for patient experiences along the road of insights. New technologies today such as IoT, AI and Machine learning are creating critical data from patient's journeys and are turning them into insights. These insights are being leveraged to deliver superlative patient care and experience- making health care easier for providers and more insightful for providers.
Though Healthcare technology was progressive, few healthcare organizations were apprehensive to adapt due to Compliance issues, regulations, data security etc.
The pandemic however propelled things forward and left healthcare providers and patients with no choice but to adapt. During the pandemic, the healthcare industry witnessed an almost 40% spike in teleconsultation/telemedicine. This propulsion was huge enough that it took healthcare forward by almost 4 years.
The world is now gearing towards newer demands. But are we ready to face it?
Let's understand how healthcare has progressed with technology, the challenges faced by providers and the potential technology solutions pertaining to it.

Immediate Challenges in Healthcare
The healthcare scenario all over the world is painting a contrasting picture. At one end, we have advanced technologies and equipment, and well-qualified doctors and at the other end, there's the rising cost of healthcare, a whole set of healthcare community and population trying to fit into a complex healthcare world with half-information and processes.
1. Lot of data, very little insight
Healthcare got digitalized and as a result, a lot of data was being generated across all patients' administrative, diagnosis, treatment and other notes. With every single visit to a clinic, there's a little more healthcare data added. It resulted in data silos that increased the complexity of data management. Moreover, there's a disconnect between data with no insight and no single source of information.
For example, when patients switch insurance plans or any other plans, most providers rely on patient's self-reporting to reconstruct their records. As a result, not all information is transferred properly and it's very challenging to derive insights from it. Such scenarios create lot of gaps and amplify any error that gets into the way- sometimes creating serious consequences.
Solution:
Ezovion offers an interoperable and connected platform that can break data silos and transform them into useful insights. Built with AI/ML algorithm, our platform can help retrieve patient data in minutes at any point or duration of time, after collecting insights from various hospital departments. Our platform not only saves time flipping through several records but also gives a quick and connected overview of the patient- helping healthcare providers deliver accurate results.

2. Data Security & Privacy?
Cyberattacks against health systems occur with alarming frequency. According to IT security firm Sophos, 34% of medical organizations were hit by ransomware in the last year. It leads to a huge financial loss that includes downtime, personnel hours spent, device expenditures, network costs, lost opportunities, ransom paid, and other expenses. Security of patient data is yet another area of setback and many patients are uncomfortable giving their information due to lack of trust in platforms.
Solution:
Ezovion Hospital Management Solution offers a highly secure EHR that's compliant with top government regulations such as HIPAA that duly abides by the safe exchange of information.
We follow the three pillars to securing protected health information outlined by HIPAA – administrative safeguards, physical safeguards, and technical safeguards and offer authentication gateways that allow restricted access and sharing of patient information.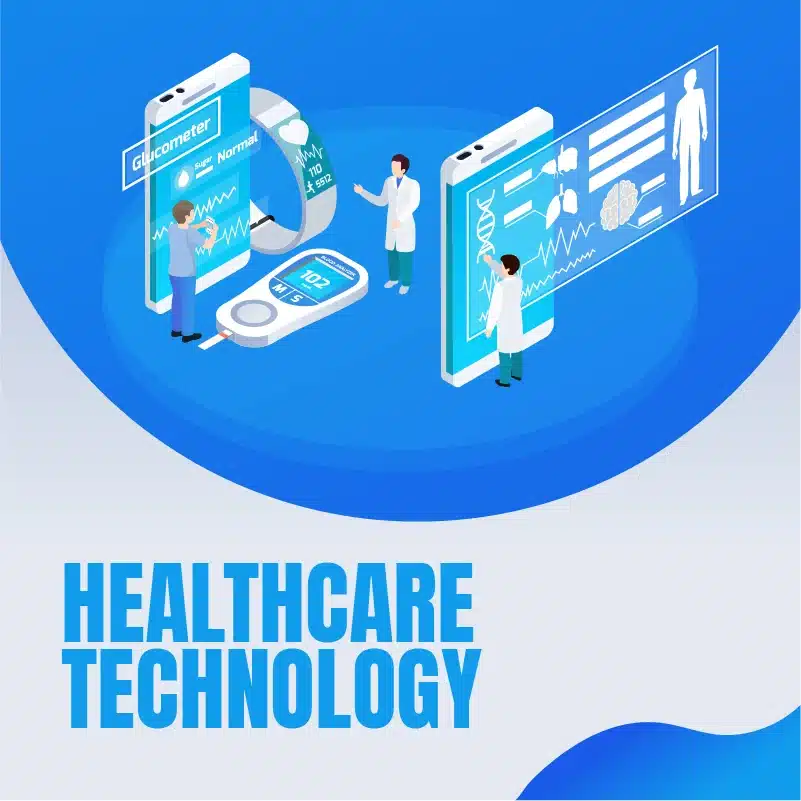 3. Reluctance in Adapting to New Systems
Not everyone in the medical staff would be proficient in the idea of having technological implementation in the establishment. Due to the ingrained nature of medical professionals in documentation, they might experience hesitancy in relinquishing the documentation process. In some cases, the staff lack awareness about the current technological advancements and the comprehensive benefits of it.
Moreover, the physicians and the medical team feel that they need to spend extra time and put in extra effort to understand the new system. They consider it as a time-consuming process and a hassle for both the staff and the management. Small and mid-sized organizations fear the loss of business during the training phase and consider it an unnecessary effort.
Solution:
Ezovion offers an easy-to-use platform that effortlessly navigates to the subsequent phases of healthcare. We've built the platform with several analysis and research of the general struggles of conventional methods in order to ease the process. There isn't any much training needed to use the platform and you could use it as any other simple application. Ezovion platform offers a Great ROI that promises as much as 20% increase in patient flow and 20% less in operating cost.
About Ezovion:
Ezovion Transforms conventional healthcare into intelligence-based, insight-driven. Built-in ML and AI-simplifies clinical processes, data management, delivery and patient care.

Benefits:
-Smart data management that transform data into insights.
– Combine clinical, financial, and other data to understand the impact of treatments
– Embed Intelligence across your healthcare system
– Gain visibility across every episode of care.
Try Ezovion for an intelligent healthcare experience!