Technology is disrupting every industry. The Healthcare industry is no exception. These 2 years of pandemic accelerated the integration of technology in healthcare- creating a new protocol for the new normal. The necessity for telehealth systems, cost-friendly systems and a productive workforce got intense and bigger, leaving no other choice than to adapt for it. And now, in these uncertain times, healthcare technology is no longer a nice-to-have. It is more critical than ever.    
In this blog article, we'll discuss the common healthcare challenges and see how technology can be the answer for it.  
Mounting Healthcare Costs and how to address it! 
Today's hospital scenarios are facing a shift in the regulatory scenario and shortage of skilled labour that's dramatically affecting the budgeting at your medical practice. Healthcare demand and overload of data is putting the staff's productivity at stake- study shows that physicians spend more than 63% of their time doing manual paper based admin tasks. Moreover, staff turnover is yet another evergreen challenge that accounts to almost 50% of hospital costs.  Supply Chain management is also a big challenge if it's not optimized to business goals. For the above and several intermittent healthcare management use cases, a Hospital Management Software can cut down the cost drain by almost 40%. 
A HMS facilitates digital automation that can automate manual data entry tasks, keep track of patient 'appointments and reduces manual intervention of physicians by almost 70% percent- which makes more time for each patient thereby leading to better patient care and reduced costs. Nevertheless, it reduces your dependence upon staff members for clerical recurring manual tasks. With the help of a HMS, the whole workflow could easily be automated   and be managed by a single administrator rather than a team of ward boys. 
2. Cyber security attacks and Prevention. 
Data breaches, ransomware is not new to the healthcare industry. But the COVID-19 had revealed clearly how vulnerable patient information is. With the usage of telehealth services on the rise, there is an increasing breach of patient data. The trend is likely to grow as per expert's analysis as the providers are still slow in responding to threats while the decentralized systems make them more vulnerable to attacks. The need of a safeguarded compliant system is critical along with technology advancements such as multi-factor authentication, stronger firewalls and more. The safest way to go about this is to use a  HMS platform that's certified, licenced and combines extensive safeguards from HIPPA, COBIT, HITECH, PCI, and more.
3. Existing Siloes in the Healthcare World 
 Conventional healthcare from the past has caused healthcare professionals to be disconnected and working in silos. Technology has connected the dots and brought into one single platform as Hospital Management Software, an avenue of interlinked healthcare that surfaces what matters the most- patient experience. Breaking silos has brought an exceptional shift in healthcare – bringing healthcare into a common platform and goal of delivery. It has also brought transparency in operations that lets you have control over the processes- leading to efficiency, productivity, revenue and better patient care.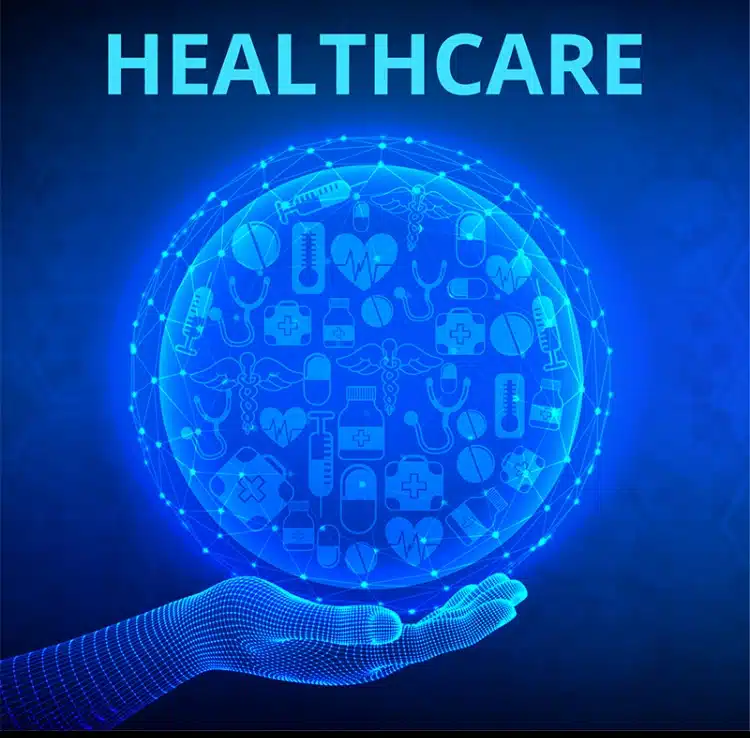 4. Managing the huge inventory of patient data 
There's a humongous amount of data generated for healthcare providers, labs, pharmacies, public and private payers, ancillary service providers such as labs and pharmacies, and healthcare consumers alike. The challenge isn't exactly managing it but making it more usable. Patient data is an overwhelming aspect of healthcare and with the addition of new databases, the pool only gets bigger. Considering to manage this vast inventory of data through traditional infrastructure could be an unrealistic expectation Data overload and mismanagement can lead to wrong diagnoses, compromise in data security, improper treatment, lapsed appointments, and failure to keep up with the changes in progress or regression of the patient's condition, etc A cloud or most precisely say- a Cloud SaaS software than do more better than best. Not only does it make data management automated and easy but helps visualize it in a meaningful way. 
Ride on the healthcare technology trend 
The trend is not going to stop! It's going to rise higher. The possibilities are endless and so are the opportunities and of course- the solutions too!  And Ezovion is on a mission to ride on the trend and upgrade healthcare technology to make it stronger, more efficient and more intelligent. We're one of the pioneers of intelligent healthcare, we use healthcare simplification as the core of everything we do- to enable all the stakeholders involved perceive healthcare in a different light and make it seamless for them. Try Ezovion for a Intelligent Healthcare experience!
References:
https://pubmed.ncbi.nlm.nih.gov/25626223/
https://www.google.com/amp/s/hbr.org/amp/2011/09/how-to-solve-the-cost-crisis-in-health-care