This section of the user manual describes how a User can log in to the hospital management system (HMS) application.
Login page  #
The USER enters the Customer Id and clicks on the Continue button.
In the next screen, the USER has to enter their Mobile Number and Password and click on Login.
Screenshots
1.1. Login page –To enter Customer ID #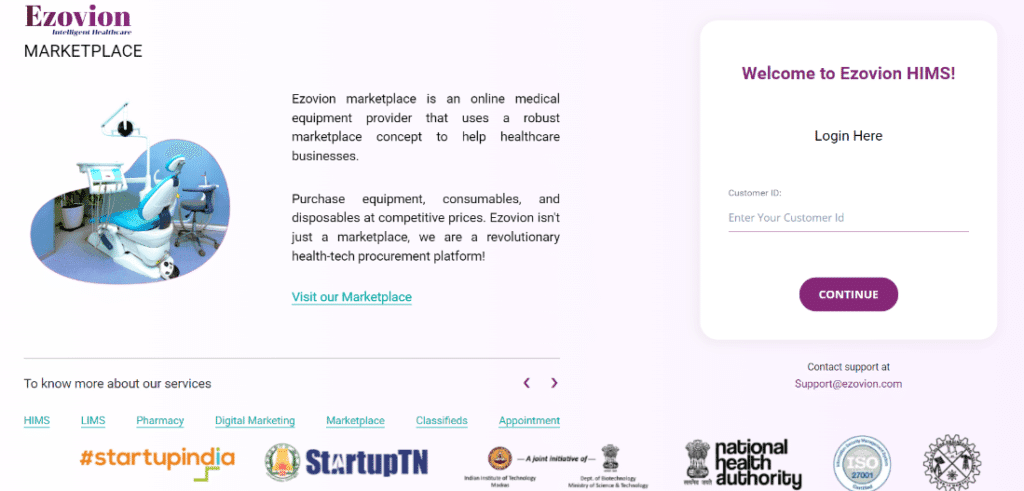 1.2. Login page-To, enter Mobile Number and Password  #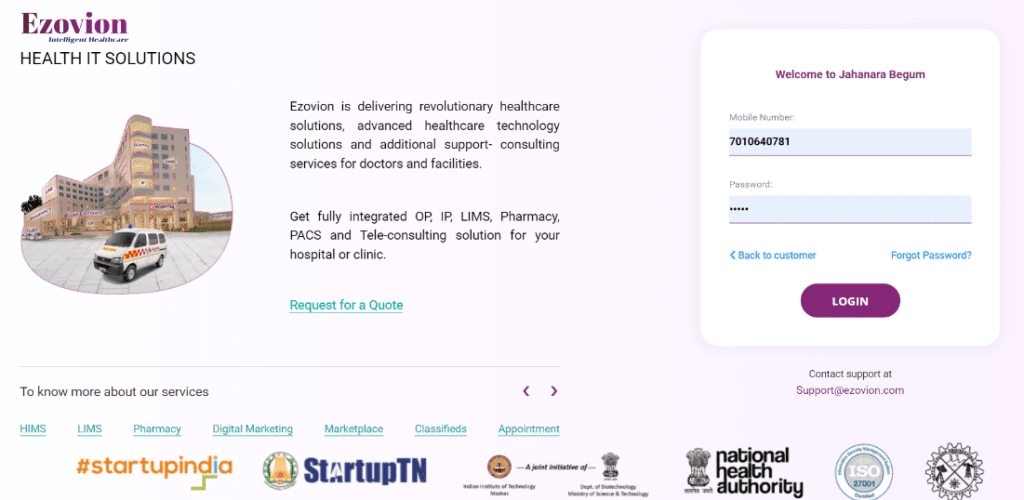 1.3. Ezovion HMS Home page-After login, the user will land at this home page.  #